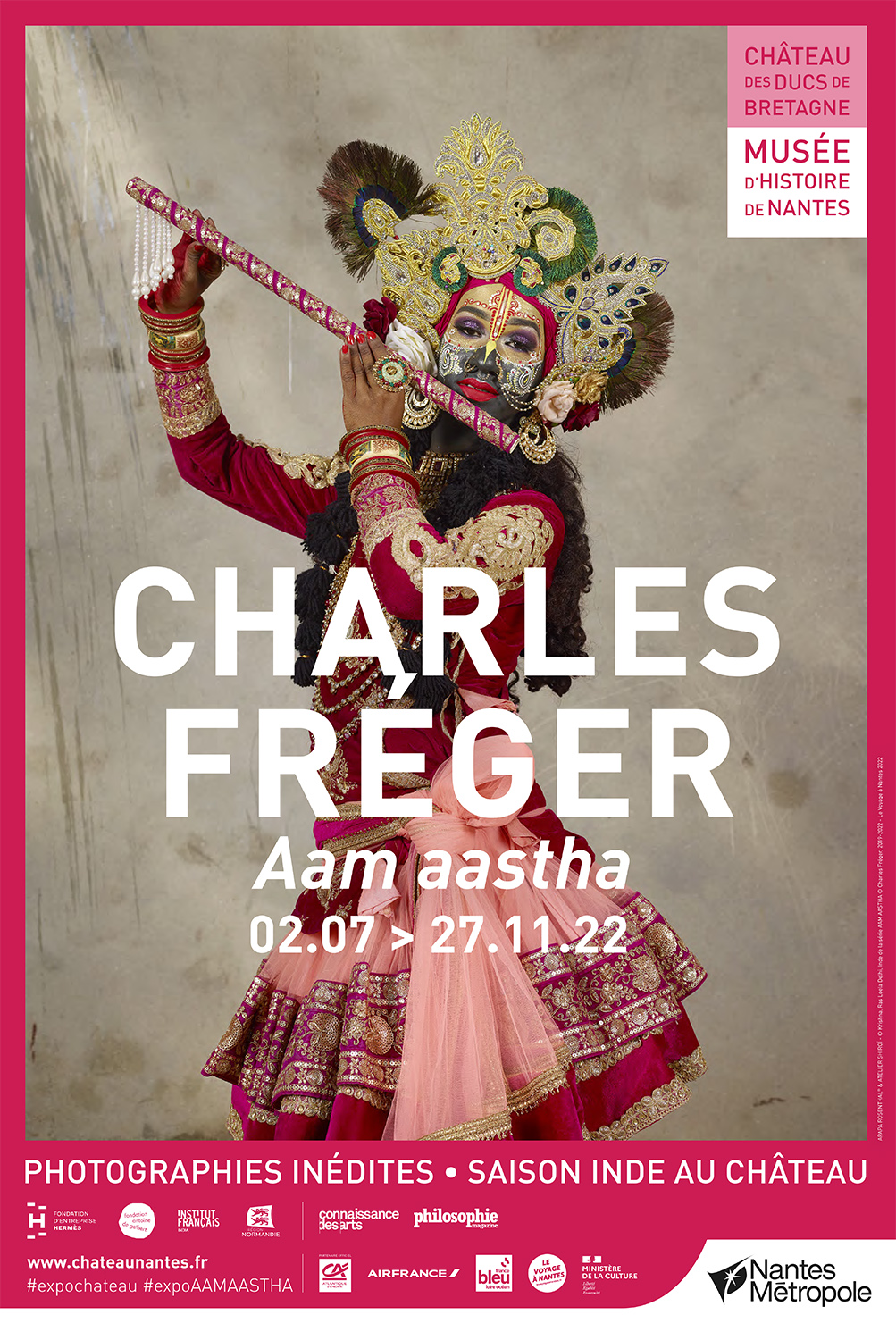 02 juillet 2022 - 27 novembre 2022
Château des ducs de Bretagne
Place Marc Elder - 44000 Nantes France
https://www.chateaunantes.fr/en/expositions/aam-aastha/
After Wilder Mann in 2017 and Cimarron in 2019, Charles Fréger returns with a new series of photos, and his third exhibition at Château des ducs de Bretagne.
In his photo project, AAM AASTHA, Charles Fréger continues to research masquerade rituals around the world – a subject at the heart of several of his series: Wilder Mann (since 2010), Yokainoshima (2013-2015), and Cimarron (2014-2018).
Initially interested in the Ramayana (an ancient epic and founding text of Hinduism containing mythological and cosmogonic tales) and its different interpretations in Asian cultures, Fréger began a series of trips to India in 2019, a country in which he had already completed the projects Sikh Regiment of India (2010), Painted Elephants (2013) and School Chalo (2016).
He began his research in Southern India (Karnakata, Kerala, Tamil Nadu), exploring often spectacular incarnations of deities.
These mostly Hindu sacred dances and theatrical performances (Theyam, Katakali, Mudiyetu, Terukutu…) are practiced in temples, theatres, and street festivals. Incarnating a god obeys strict social codes, and members of the lowest castes are often assigned these roles. Because interpretations vary from one region to the next (depending on the state and its population), the photographer has zigzagged across over 20 states in search of a great diversity of avatars.
This exhibition will offer a sneak preview of nearly 90 of his unpublished photos.
With the support of the Fondation d'entreprise Hermès, the Antoine de Galbert Foundation, the Institut français in India, and Région Normandie.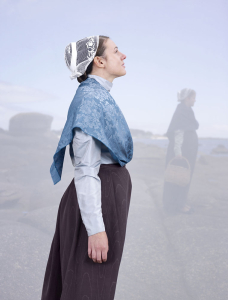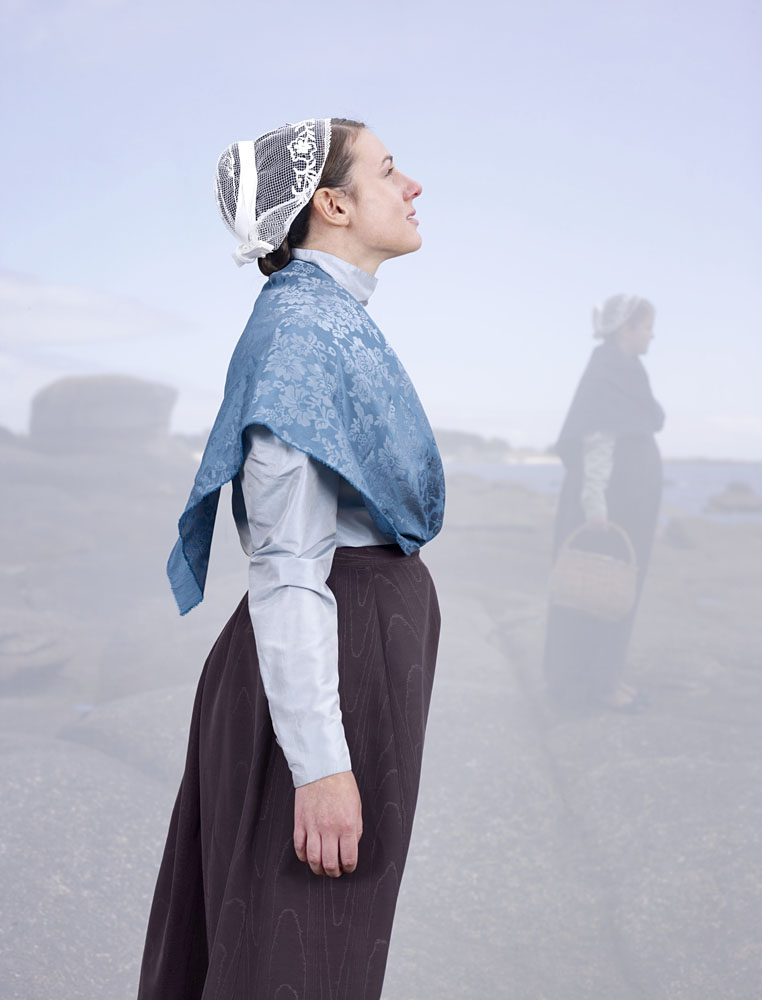 02 février 2015
Waiting for the spring! Good time to introduce the « Bretonnes » series. The book will come out in May with Thames & Hudson for its English version (Titled: Portraits in lace: Breton women) and in French with Actes Sud. Four shows will start in June in Bretagne, with the Musée des Champs Libres in Rennes, the photographic center GwinZegal in Guingamp, the Musée Bigouden in Pont l'Abbé and the Musée d'art et d'histoire de Saint-Brieuc. The series will take place in the four very different contexts of these museums where anthropology, ethnography, history, fashion and photography will connect together around the images. More soon!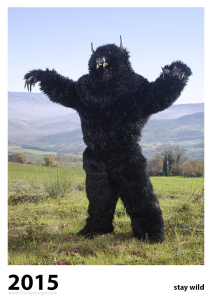 31 décembre 2014
How busy 2014 was!
In 2015, will come out the « BRETONNES » book with Actes Sud in French, and Thames & Hudson in English (« Portraits in Lace, Breton women »), simultaneously with the four Bretonnes shows in Bretagne. This series provides a different way to deal with the background and the historic iconography attached to the subject. « Bretonnes » deals with folklorism in this part of France (which is very much alive), and on a broader perspective is focused on the iconic representation of women in the early 20th century. About the other gender, WILDER MANN will be still shown in Italy and France, including a selection of new pictures made this year in England, Ireland and Italy.
And I'm going on with two photographic series in the East (Japan) and in the West (more soon) where Wildness and theatricality still hold a big part in the stories.