Ongoing Exhibitions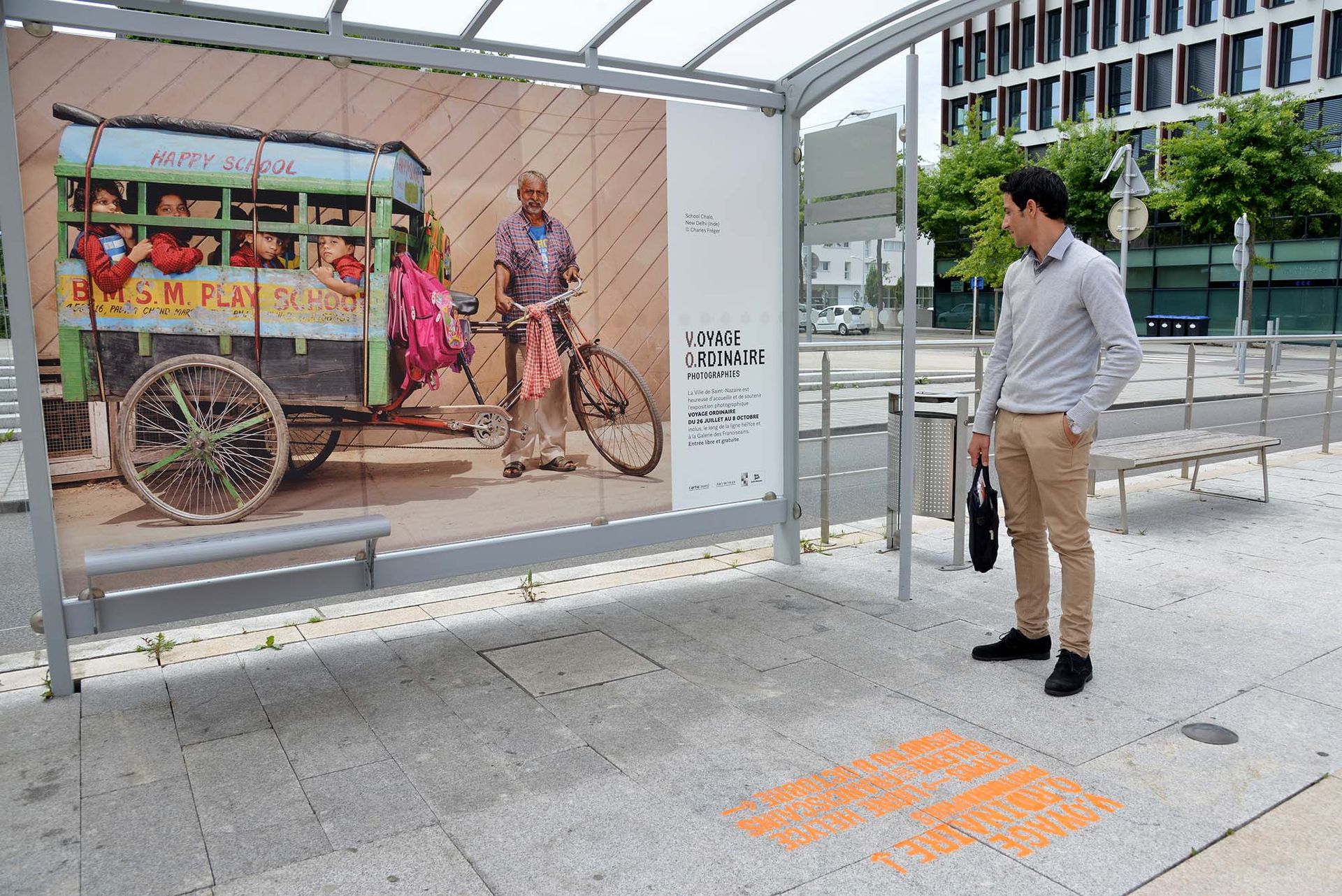 26 July 2017 - 06 October 2017
Galerie des Franciscains
25, rue du Croisic - 44600 Saint-Nazaire France
Chaque jour, partout dans le monde, des voyageurs ordinaires se déplacent à pied, à vélo, à moto, en auto, en métro, en rickshaw… Ils ont inspiré quatre photographes et un écrivain qui interrogent la notion de « voyage ordinaire ». Charles Fréger poursuit son inventaire des groupes sociaux et religieux en photographiant les rickshaws scolaires de New Delhi. Ambroise Tézenas trace la route entre Bangalore et Bombay dont il fait émerger l'ordinaire beauté. Denis Dailleux révèle la banlieue chaotique du Caire avec sa série de « portraits au tuktuk ». Jérôme Blin dessine un Saint-Nazaire nocturne et mystérieux entre docks et lotissements. Quant à Christian Garcin, il nous transporte dans les rues de Jaipur où il fait d'étranges rencontres… Bienvenue dans leur voyage ordinaire !
News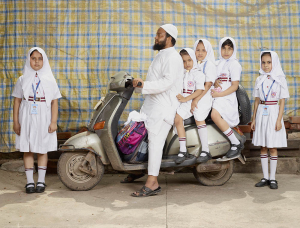 31 August 2017
In Saint-Nazaire, Pays De La Loire, France, at the Galerie des Franciscains, you can visit the "VOYAGE ORDINAIRE" exhibition with the work of Ambroise Tézenas, Jérôme Blin, Denis Dailleux and myself. The show is organized by l'Art à l'ouest, in partnership with Abri Service and the city council of Saint Nazaire.
I'm showing the short "SCHOOL CHALO" (Let's go to school) series, mainly produced in the very crowded streets of Chandni Chook Bazaar, New Delhi.
19 January 2017
The new series "L'épopée de Jeanne d'Arc" will be at the Musée des beaux-arts de Rouen from the 19th of january to the 19th of february
This "silhouettes" series directly connects with "La suite basque" (The exhibition is still at the Musée Basque et de l'histoire de Bayonne – Baionako Euskal Museoa until the 5th of february) and once again the semiologic questions around the historical representations in our collective educations.
While representing each stereotype and cliché about the story of Jeanne d'Arc, this photographic shows the layers of the representation of this french historical icon thru its various silhouettes.
You can see the whole series on:
This series has been made possible with the help of Olivier Bériot (cinema costume maker), Laurent Dombrowicz (Stylist), Fred Duval (script writer), Christian Attuly (Hair) with the collaboration of the Théâtre des Arts de Rouen, La Chevalerie de La Breteque, les ateliers caraco, Laurent Tard et le Grand Parc du Puy du fou, Christophe Maratier et Maratier Armurier, Paula Cornejo et Straseria Cornejo, Mairie de Rouen, Lycée Jeanne d'Arc, Christiane Delacroix, Etienne David et Le ventre de l'automate, Sophie Haise (Le garage) and Martine Sadion du Musée de l'image à Epinal, Métropole Rouen Normandie
New video