Ongoing Exhibitions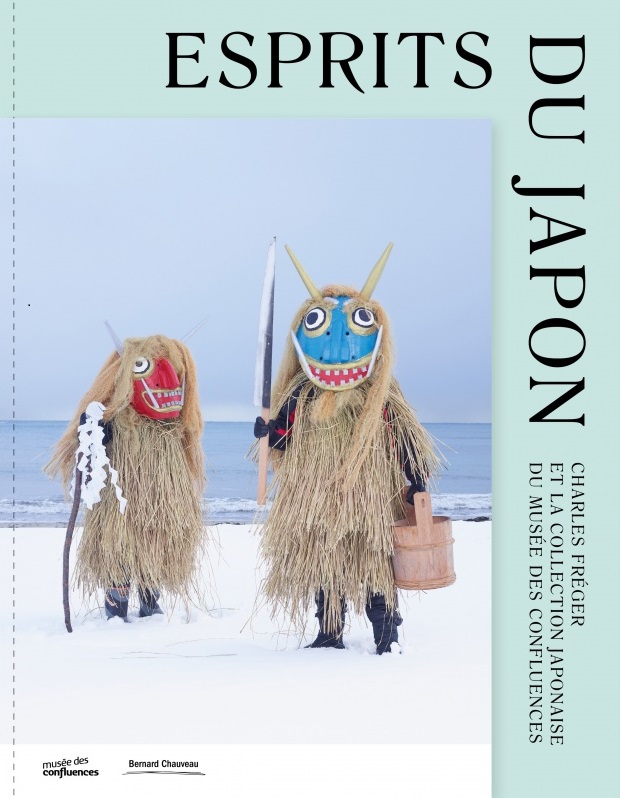 07 July 2018 - 30 August 2019
Musée des Confluences
86 Quai Perrache - 69002 Lyon France
Exposition temporaire, à partir du 7 juillet 2018
Au Japon, divinités et êtres surnaturels sont omniprésents. Tout au long de l'année, lors des rites masqués, le port de costumes permet de les invoquer pour demander protection, richesse et bonheur. L'exposition trace un lien entre les photographies contemporaines de Charles Fréger, qui donnent à voir un grand nombre de figures masquées rituelles, et les collections japonaises du musée.
Laissez-vous guider dans cette île aux esprits, depuis les fondements des spiritualités japonaises jusqu'aux pratiques actuelles comme le manga, le cosplay ou le jeu vidéo.
Cette exposition s'inscrit dans le cadre des commémorations franco-japonaises et du programme associé « Japonismes 2018 ».
En partenariat avec Les inrockuptibles, Museum TV, Paris Match et Spot.
News
12 June 2018
Temporary exhibition, from July 7th 2018 to August 2019.
We are surrounded by natural forces and divinities. In Japanese masked rituals, costumes are worn to transform the wearer into a god, demon or animal. The exhibition creates links between the contemporary photographs of Charles Fréger, which depict a large number of ritual masked figures, and the museum's Japanese collections.
19 March 2018
IMPORTANT
SI VOUS HABITEZ A PROXIMITÉ DE LYON
———————————————————————————
JE RECHERCHE DES MODÈLES POUR UN PROJET PHOTOGRAPHIQUE À LYON, EN MAI/JUIN 2018. La date de prise de vue n'est pas encore définie mais il nous faut assez rapidement organiser un "casting". Nous recherchons 20 modèles de 18 à 35 ans, hommes et femmes.
La prise de vue implique une préparation maquillage et costume.
Pour plus de détails, merci de me contacter par email: info@charlesfreger.com
MERCI DE FAIRE CIRCULER
New video